I love Growth Hacking without buzzwords... or better said - I love Growth Hacking for what it really is "a systematic approach to growth".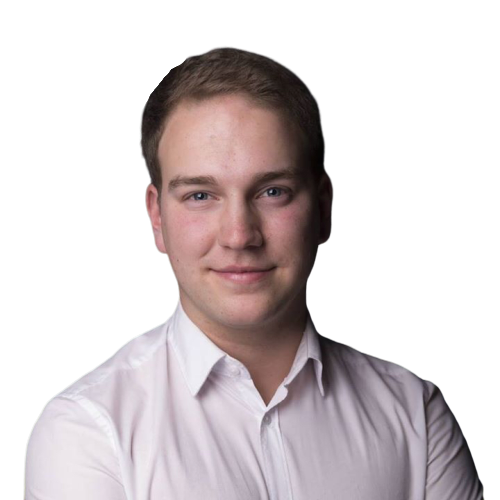 "I experienced the period that I worked with Ward as very pleasant. Ward is a professional expert who provides clear advise and explains different topics in a way that everyone can understand."
"Thanks to Ward's advice, our acquisition costs have been reduced by 73% and we now have 3,5x higher conversion rate. Ward has enthusiastically shared his knowledge."
Let's growth hack you business
Ready to grow your business with growth marketing and datadriven experiments?
I am Ward van Gasteren, one of the first Growth Hackers in Europe.
In short,
A personal relationship with my clients is essential to me. I want us to be able to trust each other and I prefer working in-person.
Quality is my marketing. I know that I deliver the results and that I always finish projects with satisfaction.
I have worked with companies in various forms (webshops, platforms, Software-as-a-service-companies (SaaS), non-profits, etc.), have grown 35+ different metrics for my clients and have ran tests on more than 3 million users.
I work with a maximum of 2 or 3 customers at the same time. There are simply five working days in a week and if you become my customer, I want to deliver maximum quality.
I am one of the first 20 certified Growth Hackers in Europe. I have helped 70+ companies with systematic growth, so that the companies themselves can focus more on helping their customers.
Before that I was an entrepreneur and I have set up two companies in the education and marketing sector. After I was selected at the Growth Tribe Academy from over nine hundred applications worldwide for their first-ever training program, I started to focus on growth hacking.
Currently I have worked with 70+ satisfied customers from different sectors (tech, media, education, etc.), so that I can always bring relevant knowledge to the table. Nowadays I only focus on teaching companies, employees and entrepreneurs how to do growth hacking themselves as a hireable Growth Hacking Consultant.
Why clients choose to work with me
I guarantee my work. By means of data I guarantee my work to prove how much added value you get.
I am a recognized authority. I am often invited as a growth hacking speaker at events and universities from all over the country and am a highly valued business advisor for startups and non-profits.
Apart from the results I also bring you knowledge, because the most important thing about growth hacking is that you can not do it once, but for real results you have to continue to apply it in the long term. That's why I teach all my customers how they can continue my work.
I am at the forefront of growth hacking. I am familiar with 60+ different tools (such as Google Analytics, Hotjar, Mixpanel, Optimizely, Dux-Soup and Zapier) and through this website I regularly share articles about the latest trends and insights from the profession.
If you're convinced, contact me for more information.
If you still need more information, please have a look at what service would suit you best.