It is hard to find a good growth hacking agency. It is good to think of what you need from this agency beforehand. Some are more focused on giving growth hacking workshops and others more focused on conducting experiments.
If you just google it, you will encounter a lot of disappointing results. Unfortunately, it is nowadays so easy in the Netherlands to start a business and call yourself an 'agency', that there are a lot of websites that are barely based on living companies. That's why I've taken the time to put the best agencies in a row to give you a simple overview.
Below you'll find a list of the best growth marketing agencies in the Netherlands and Belgium. You'll that there are a lot of growth hacking agencies in Amsterdam, and seriously less in Belgium, but luckily we're two small countries.
I've also written a short description for each agency, named their founders and mentioned a few useful pieces of information, such as location, website and company size to help you make a decision.
Hopefully this article is useful to you!
Netherlands
Location: Rotterdam, Van Nellefabriek
Company size: 10-20 employees
Specialization: Execution & Consultancy
About this agency: RockBoost is one of the few big agencies in this list outside Amsterdam, but not the only growth hacking agency in Rotterdam. Nonetheless, they are one of the first growth hacking agencies in the Netherlands.
RockBoost can help you as consultants, but you can also outsource everything to them as an extension of your team, starting from € 3000, -. Thanks to their sister agency Dot Control they have in-depth implementation skills and even make their own growth hacking tools. In addition, they also provide in-house workshops and public sessions.
Founder:
Website: https://rockboost.com/
Location: Amsterdam, Wibautstraat 
Company size: 5-10 employees
Specialization: Coaching
About this agency: Bammboo specializes in "Growth Architects", as they call it, and they are a growth hacking agency in Amsterdam. Simply said, a Growth Architect is a growth hacking specialist who'll help your organization implement the right mindset, set up the growth hacking process correctly and give the marketing team direction.
Bammboo therefore mainly consists of growth hacking consultants and also provides training. They are not a growth hacking agency that will carry out the experiments for you, but they are a very suitable party if you want to change the culture in your company and look for results in the long term.
Founders:
Website: https://bammboo.io/
Location: Amsterdam, Keizersgracht
Company size: 5-10 employees
Specialization: Coaching & execution
About this agency: We Are Off The Record is a growth marketing agency that guides you through your growth process or execute it independently.
For startups this means that they help you validate product / market-fit and carry out experiments. For corporates they are mainly focused on a 'train-the-trainer' principle whereby they help your employees to better understand growth hacking. They are therefore hireable as both an execution partner as well as a coaching partner for companies of different sizes.
Founder:
Website: https://weareofftherecord.com/
Location: Amsterdam, Amsterdam South-East
Company size: 25+ employees
Specialization: Consultancy
About this agency: RevelX specializes in large companies / corporates. They offer consultancy and growth acceleration, and describe it themselves as "McKinsey quality, but more entrepreneurial, more creative and more fun." They also take shares in scale-ups in which they have a lot of confidence to grow them.
Their clients may not be too familiar (think of umbrella organizations that are not known to the average consumer), but in their own niche these are big international players. The RevelX team, on the other hand, consists of former employees of very well-known companies, such as Uber, Google and Facebook.
Founders:
Website: https://www.revelx.co/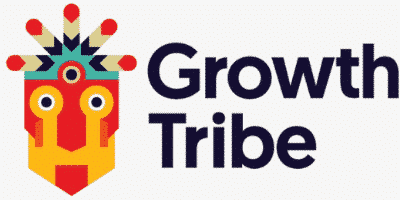 Location: Amsterdam, Marineterrein (recently also became active in London, Helsinki, Stockholm, Copenhagen and Paris)
Company size: 50+ employees
Specialization: Courses & training (partly in-house coaching)
About this 'agency': Growth Tribe is the first growth hacking academy in Europe. In the past two years they've expanded rapidly with courses in Blockchain, AI and Machine Learning. I've put them in this list anyway, because Growth Tribe also offers in-house coaching / training.
Previously they were a growth hacking consultancy company, but nowadays they are mainly focused on giving courses of 2 days, 6 weeks (part-time) or 6 months (full-time). The two short courses are aimed at professionals who want to strengthen their skills and their 6 month program is aimed at trainees at fast-growing startups. I can definitely recommend these courses from my own experience. In addition, they also do in-house training and coaching. Unfortunately they do not offer a done-for-you service.
Founders:
Website: https://growthtribe.io/
Location: Rotterdam, near Central Station
Company size: 5-10 employees
Specialization: Execution
About this agency: Brize is a slightly broader marketing agency. Growth Hacking is one of their services in addition to development services and creative campaigns. For example, they've often organized hackathons and are active in the field of IoT projects.
Brize is possibly one of the most suitable in this list for an executive agency for new campaigns and an agency that adds a lot of creativity to the process.
Founder:
Location: Amsterdam, TQ
Company size: 1-5 employees
Specialization: Execution
About this agency: Spike is specialized in blockchain startups and therefore a unique growth marketing agency in this list. They help these companies with their launch, transition to a mature organization and optimization throughout their funnel.
Founders:
Website: https://www.wespikegrowth.io/
Small Growth Hacking Agencies
In addition to the above growth hacking agencies there are also a lot of smaller agencies in the Netherlands (again a lot of agencies in Amsterdam). These are agencies that come close to freelancers or online marketing agencies that offer growth hacking as one of several services.
In Belgium
I have been somewhat more concise about the growth hacking agencies in Belgium, because I have less personal experience with them. Nevertheless, I want to give an overview of the three most famous growth hacking agencies in Antwerp, Ghent and Brussels. Especially in the south of the Netherlands it might be interesting to have a look at these Belgium growth hacking agencies:
Location: Antwerp
Company size: 15-20 employees
Offered services: Execution, consultancy and training
Founder:
Website: https://thegrowthrevolution.com/
Location: Brussels & Ghent
Company size: 15-20 medewerkers
Offered services: Execution, consultancy and training
Founder:
Website: https://www.madkings.com/
Location: Antwerp
Company size: 1-5 employees
Offered services: Execution, consultancy and training
Founder:
Website: https://www.growthagency.co/
What should you look for when choosing a Growth Hacking agency?
What does your company need?
Consider well in advance what would be most beneficial to you; What do you want to achieve?
Growth? Then choose an executing party that sets up and analyzes experiments, such as RockBoost, We Are Off The Record or one of the smaller growth hacking agencies.
Change in company culture? Then choose Bammboo or RevelX to develop a data-driven culture in a longer process.
Trained employees? Then choose a course from e.g. Growth Tribe, or choose an internal coach from Bammboo, Growth Tribe or We Are Off The Record.
Do they think as a specialist or generalist?
The hard thing about growth hacking is that it is primarily a mindset / way of working, namely; "In what area does this company have the most growth-potential?" From a data-driven, process-based approach you then want to come to one of the different phases of the Pirate Funnel (AAARRR!) And from there you will weigh the different methods.
Sadly, I often see that one has a preference for a specific technique, channel or phase, and therefore always starts there instead of a data-driven decision.
So pay close attention to whether an agency or the founder has a background in a specific area, such as social media or conversion optimization, and therefore often ends up in that corner. During the process you can, for example, ask what the different considerations were in terms of pirate-metrics, methods and experiments and why they chose what.
Does their philosophy align with yours?
Of course you have to check whether the company is a personal match.
Can you get along with the founder? Or more importantly with your contact person?
What comes first in their company culture: people or profit?
Do they often work for similar companies?
The personal connection is essential for a smooth collaboration! I would rather advise an agency that gives you a good vibe and is capable, than the company with the best trackrecord. During a collaboration you will encounter multiple obstacles anyway and if your connection is strong, then both parties can cooperate a lot better.
What fits better with your case; agency or freelancer?
Finally, I often see that companies opt for a certain agency, purely because their output would be better. However, I often see agencies be busy with KPIs, fixed processes and making as many hours as possible, while a professional freelancer often works on a personal basis and is therefore more flexible in his / her work.
So if you don't need much execution-power, a freelance growth hacker is often better for conducting experiments and an interim growth expert better for strategy or internal coaching / training / management.
Als je echter veel slagkracht nodig hebt of zeker wilt zijn van een consistente samenwerking, dan is een growth hacking agency vaak beter. Zij zullen immers niet zo snel een carriereswitch maken, zoals een andere branche of door een vaste baan aan te nemen.
However, if you do need a lot of execution-power or want to be sure of a consistent collaboration, then a growth hacking agency is often better. After all, they won't make a career switch as quickly as a freelancer or by taking a permanent job. So they'll give you a more secure collaboration if you're looking for a partner for the upcoming 10 years.
Do you want to know anything else?
If you want more advice on choosing a growth marketing agency or if you want to add something, you can always email me at ward@growwithward.com.